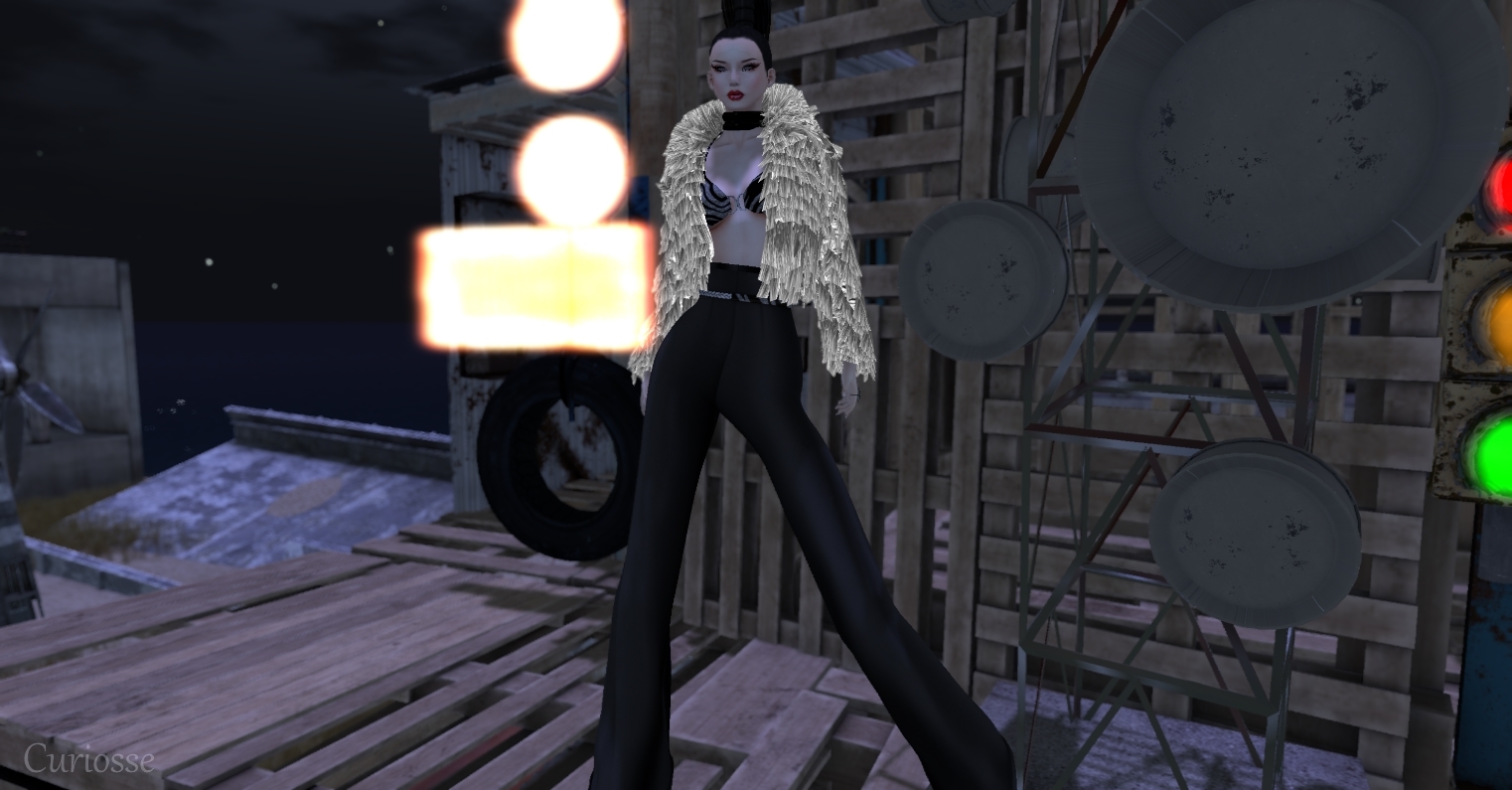 She's dress in fearless and fierce clothing making her a confidence woman who loves to party at any hours of the day or the night. She goes to wherever her feet takes her, even if it's on top of a building or below the water, she's invincible sure of herself to know what she wants and deserves. I know what I want and I want it now!
•Hair:
•Jewelry:
•Clothing:
Compatible with classic and mesh bodies: Maitreya - Belleza - Slink - TMP - eBody - Tonic. Comes in 5 standard sizes for classic avatars: XXS - XL.
•Posing:
LUXE PARIS by Parisian Skytower & Mika Palmyra.